Major Project Capabilities
Concrete Tower Repacks & Refurbishments (including Asbestos Abatement)
EvapTech has repacked multiple round concrete towers with state-of-the-art fills (such as the TechClean family of fills), and executed the proper removal and disposal of thousands of tons of aging ACB fill sheets, distribution pipes, and drift eliminators.  EvapTech understands the environmental issues and approval processes surrounding the removal of potentially friable asbestos to ensure your project has no surprises.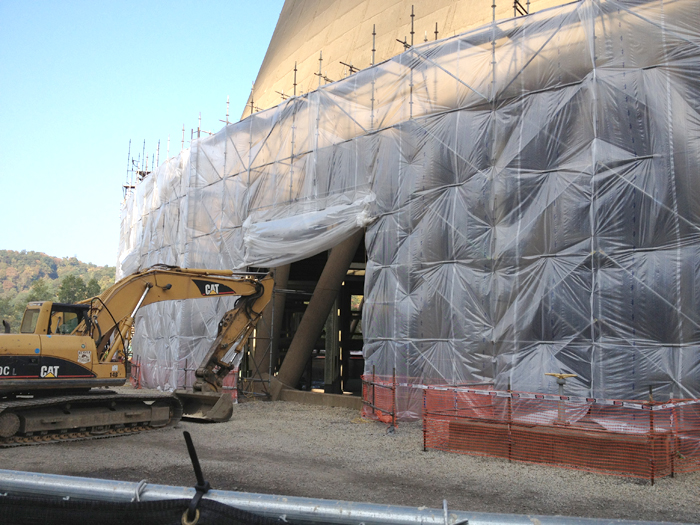 Crossflow Fill Ring Replacements
Let EvapTech custom design a new fiberglass fill/distribution ring for your aging Marley Class 600 round wood cooling tower, whether Natural Draft or Mechanical Draft.   EvapTech's Crossflow Performance Package (featuring ArchBarTM splash fill) and fiberglass pultrusions made in our own factory in Newton, IL ensures maximum thermal performance and reliability.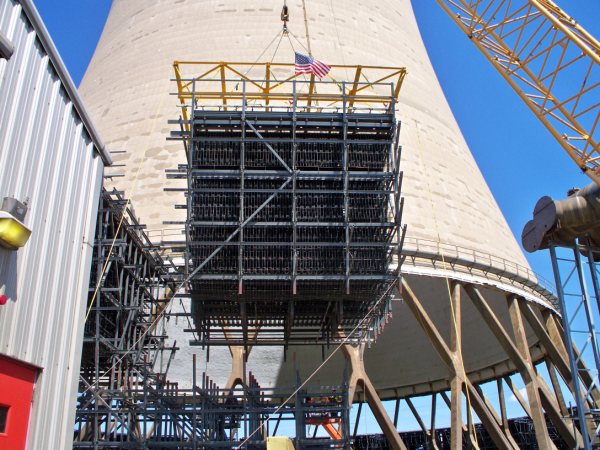 Thermal Upgrades
EvapTech's thermal engineers can review and select the best components to maximize the thermal performance of your cooling tower to uncover new MW of generating capacity for your plant.  Our R&D facility in Taneytown, MD ensures that we know how all components work as a system, and are always on the cutting edge in fill design.
Complete Design-Build Services
Our staff of licensed Professional Engineers, PMP certified project managers and experienced construction managers provide peace of mind for the most challenging cooling tower project from Concept to Completion!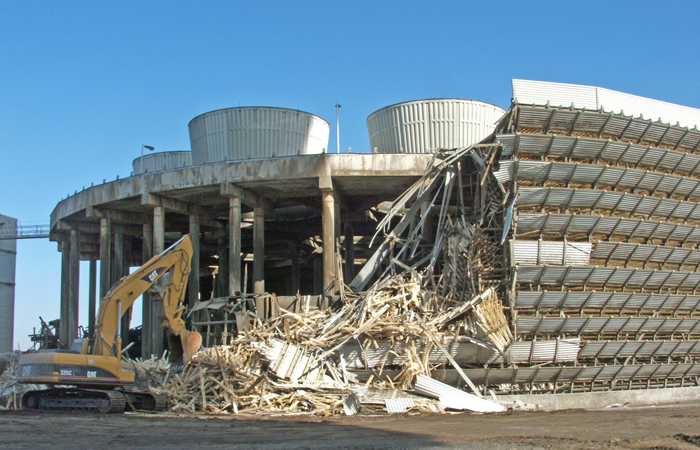 Outage Management
EvapTech understands the urgency that surrounds refueling or maintenance outages, and that it is essential to be done on schedule!  EvapTech's experienced construction managers and schedulers will work with your outage team.  EvapTech uses both Primavera and Microsoft Project scheduling tools to allow our schedule to be incorporated into yours to help provide complete scheduling integration.
Nuclear or Fossil Plants
EvapTech has the Engineering and Project Management staff to accommodate the unique nature of any project.  Whether it is finding sufficient craft labor, or the stringent safety requirements in today's nuclear plants, EvapTech has the experience to complete the most challenging project safely and on-time.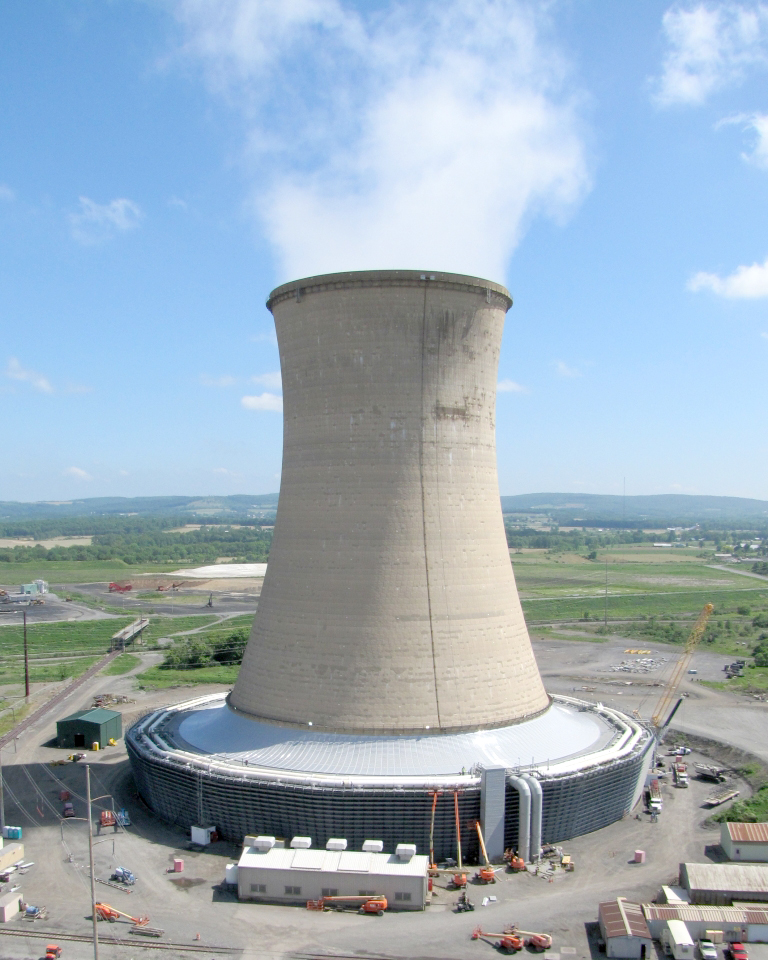 Extensive OEM Experience
EvapTech's staff has extensive experience with all major natural draft and mechanical draft concrete cooling tower OEM's:
Balcke-Durr
Ceramic
Ecodyne (Series 78)
EcoKel
GEA
Hamon
Marley (SPX) (Class 600, Class 700, Class 800)
Research Cottrell
Zurn