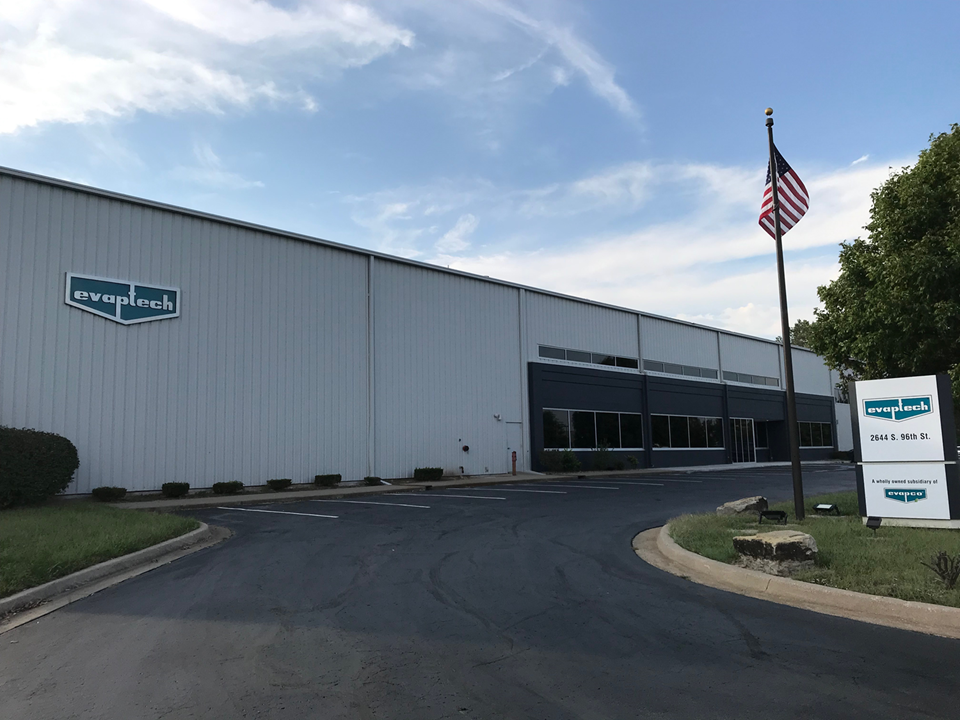 EvapTech® is a premier cooling tower designer, manufacturer and contractor providing Research Powered Solutions for customer needs in the power generation, industrial, refrigeration and HVAC evaporative cooling markets. EvapTech offers new and replacement field erected cooling towers and a variety of cooling tower aftermarket services including replacement parts.
EvapTech is a wholly owned subsidiary of Evapco, Inc. Since its founding in 1976, Evapco has become an industry leader in the engineering and manufacturing of quality heat transfer products around the world. Evapco's powerful combination of financial strength and technical expertise has established the company as a global manufacturer of market-leading products.
Evapco is an employee owned company with a strong emphasis on research and development and modern manufacturing facilities. With an ongoing commitment to research and development programs, the Evapco companies provide the most advanced products and components in the industry – Technology for the Future, Available Today!
The combined capabilities of EvapTech and Evapco provide field erected and factory assembled products that satisfy nearly all markets.
2019 - New World Headquarters
EvapTech purchased and renovated a 54,000 square foot warehouse in 2019 to support and accelerate its ongoing growth.  The additional space allows for increased efficiency of construction related activities and increased capacity to inventory cooling tower parts for both OEM and Aftermarket services.  The office space is finished with various meeting rooms and an education center to better facilitate teamwork and customer visits.  Please come see us!