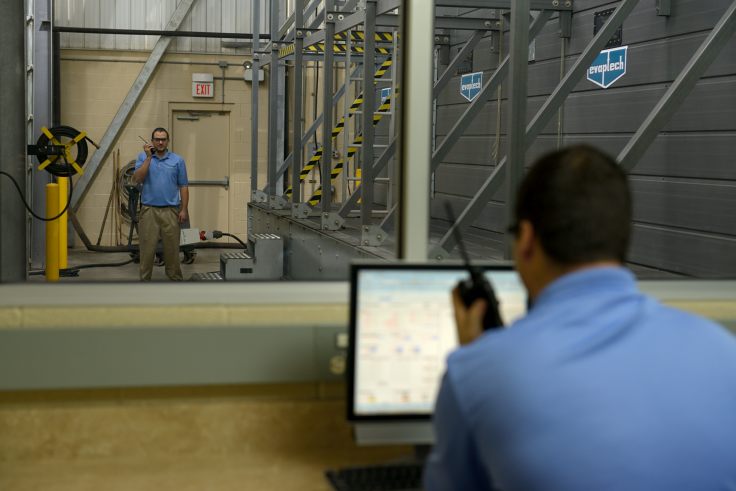 Research Powered Solutions
EvapTech's product innovation begins at the state-of-the-art Wilson Bradley Research Center located at Evapco's World Headquarters in Taneytown, Maryland. The 60,000 square foot facility (5,575 square meters) is among the largest and most advanced in the industry.
The environmental labs are specifically designed for the purpose of analyzing and testing cooling towers. EvapTech operates both counterflow and crossflow test cells. The facility offers the capability of simulating a wide range of environmental conditions to match those encountered in actual field applications. The computerized data acquisition systems ensure precise measurements of thermal performance data and confidence in EvapTech's thermal ratings.
In addition to thermal testing, EvapTech's engineers and technicians continuously focus on the quality and durability of all the components that go into EvapTech products. Accelerated life testing of materials, and stress measurements are all performed in specialized test equipment at the Evapco research center.
These on-going research programs assure that only the highest quality equipment is consistently delivered to the customer. The Research Center sets EvapTech and Evapco apart from all others as a global leader.