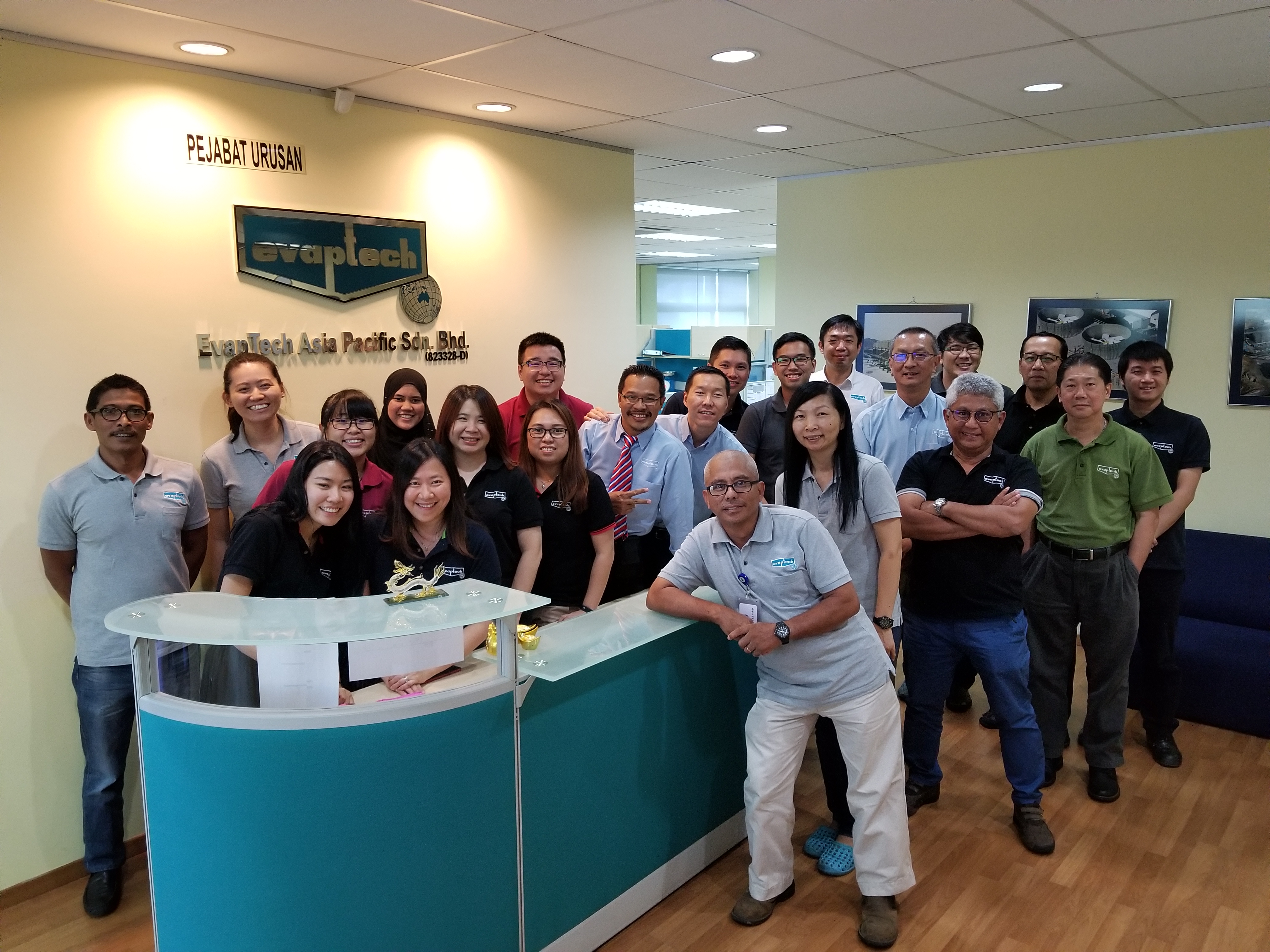 EvapTech Asia Pacific Sdn. Bhd. in Kuala Lumpur, Malaysia. (ETAP) has been part of the EvapTech family since July 1, 2008.  The team in ETAP also has responsibility for EvapTech Shanghai Cooling Tower Company in PRC China.  The company is a wholly owned subsidiary of EvapTech, Inc.
The ETAP group offers new and replacement cooling towers, aftermarket sales, and parts to meet the needs of field erected cooling equipment customers throughout Asia and the Middle East.
EvapTech Asia Pacific Sdn. Bhd. is led by Raymond Ho, Vice President International. Raymond has over 38 years of cooling tower experience throughout the region.   
Customers with cooling tower product and service needs in the Asia Pacific Region should contact EvapTech Asia Pacific at:
EvapTech Asia Pacific, Sdn. Bhd.
B-6-1, IOI Boulevard
Jalan Kenari 5,
Bandard Puchong Jaya
47170 Puchong
Selangor Darul Ehsan
Malaysia
Phone:  (60-3) 8070-7255
Fax:  (60-3) 8070-5731