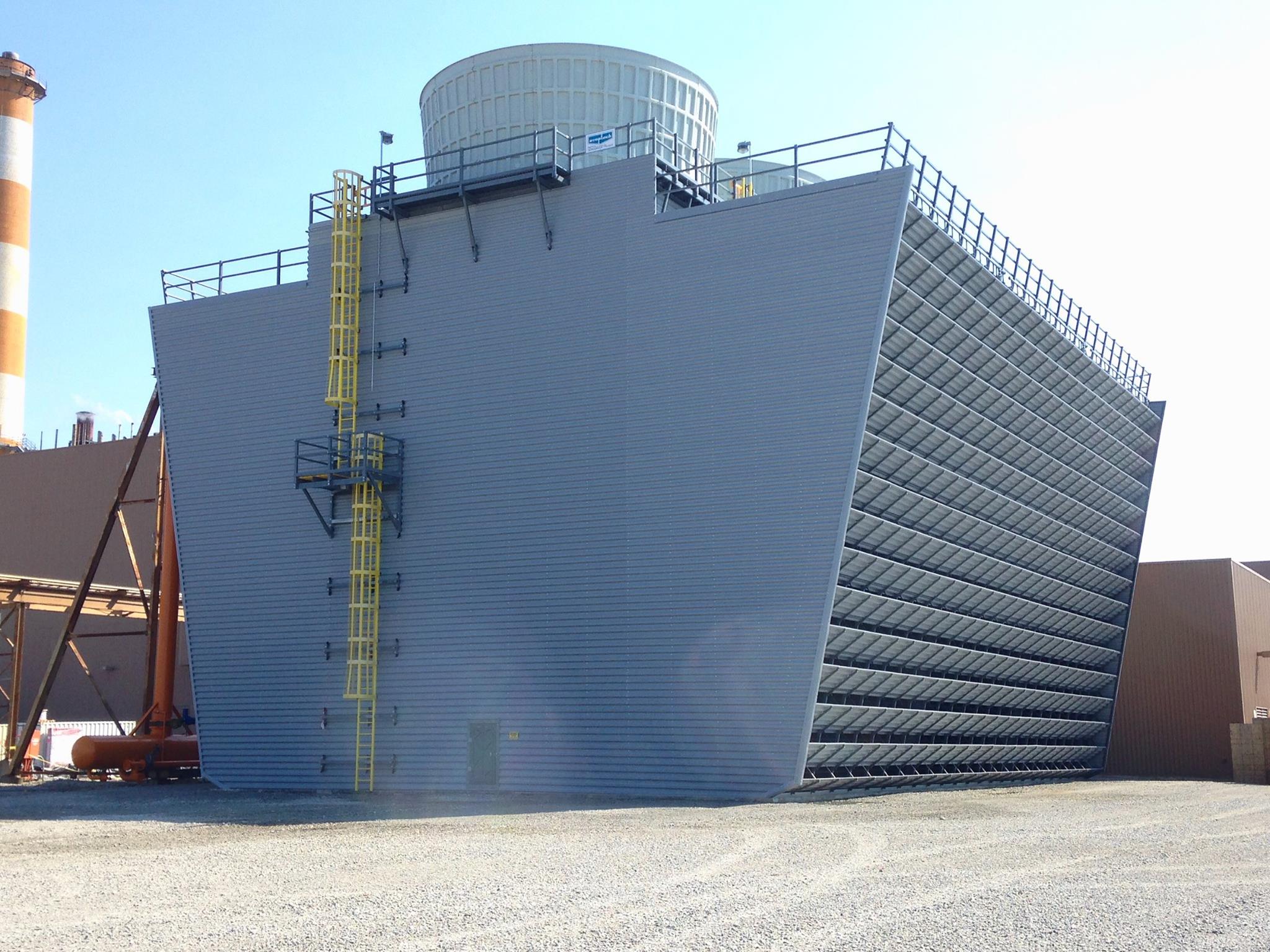 The FM Approved Series ESX evolved from the proven Series EX product line.  These products share high quality fire-retardant fiberglass pultrusions with proven structural integrity and a design methodology confirmed by FM Approvals Standard Class 4930 for resistance to the most extreme natural hazards.
EvapTech is a participating manufacturer to CTI Standard STD-202 (Publication of Test Results).  Assuring owners reliable thermal performance based on EvapTech's outstanding history of published thermal test results.
The ESX product line is available in both inline (single and multi-cell) and round (ESXR) configurations.  FRP or concrete structures.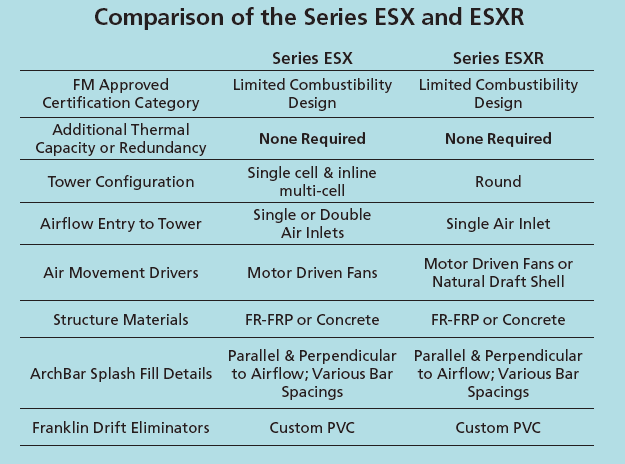 Key Advantages of ESX and ESXR